Imagine a place...
Imagine a place where music is in the heart of every child. Where fun and laughter heal the pains of the world and everyone has an equal and fair chance to be included. Where we sing, dance, and play amongst our friends and family. Where every voice is heard, every smile seen, and no one is left behind. This is our dream for Imagination Place... and you can help!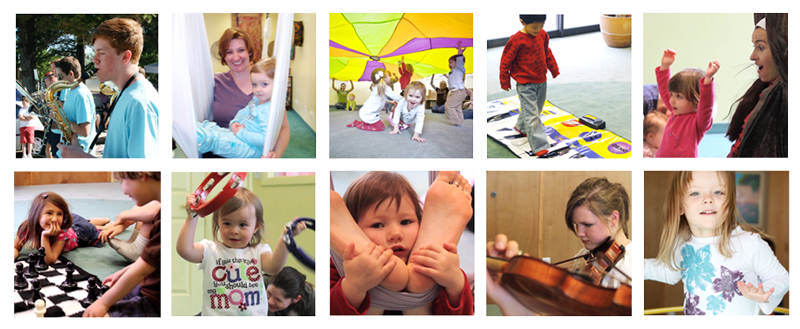 We are proud to announce our scholarship fundraiser, "Imagine a Place." We have been so fortunate over the past 4 years to receive a $15,000 grant from the Endeavor Foundation to assist families in attending the Music Together® program. It is our wish and intention to match this generous number and provide the same assistance for all of our programs including: Musical Bridge, Imagination Workshop, AntiGravity® Kids, and Private Lessons. We need your help to achieve this by Valentine's day, join us as we imagine a place.
Every little bit helps and no donation is too small. Donate online at the bottom of this page or stop by the office anytime and help us reach our goal. Can you Imagine a Place?

Thanks to the HEAL Foundation, a 501(c)(3) non-profit organization acting as our umbrella fund, we are able to receive tax-deductible donations to benefit the following families in need.
1. Families in Need: Imagination Place provides financial support to families in the community who otherwise would not be able to afford music education and artistic enrichment for their children.
Distribution of donations received from
July 2011 - June 2012
2. DDI Vantage: is an early intervention provider which offers services for children birth to age three who may experience delays in one or more of the following areas of development: Cognition (thinking skills and problem solving, Health (including vision and hearing), Communication (expressive and receptive language), Motor (fine and gross), Adaptive or Self-Help, Social-Emotional. The goal is to minimize the effects of the condition reducing the need for long term intervention throughout the child's school years. Imagination place provides scholarship funds under our Heal Foundation to families that enables them to Take Music Together® classes.
3.
House of Hope
:
Building futures and unifying families to stop generational substance abuse, child abuse and family violence, this center provides quality, affordable, substance abuse treatment, education, and prevention services to those who are in need. Imagination Place provided 10 at risk families Music Together® classes as a healthy family activity that naturally develops lasting bonds and forges lasting happy family activities.

4.
Senior Centers:
Imagination Place offered volunteer opportunities for families each month to join us at assisted senior centers through-out the valley for young and old to make music together.